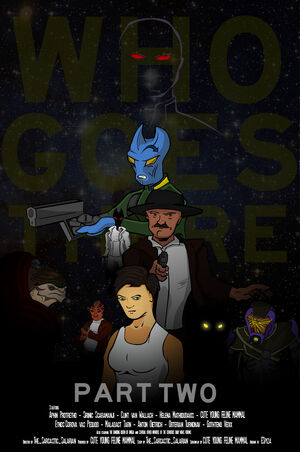 Who Goes There, Part 2 is a continuation of the Who Goes There? story arc that took place on the Cerberus Daily News Forums between the months of February and July 2011. Starting in mid-August 2011, it covers a variety of events stretching across the Mass Effect galaxy, with a special focus on the STG's (and several other individuals') continued fight against the antagonist of the previous arc.
Cast
Like its predecessor, Who Goes There, Part 2 involves a massive cast from across the galaxy. Primary investigators and antagonists are listed below, in alphabetical order:
Bellatrix
Dan Morrison
Doc Grog
Diane Qi

Gabriel Krzypilowski
Gothteng Vedix
Maladact Tarn
Marcus Taylor
Mr. Adams

Obterian Turnonav
Rachel Fisher
Relto
Sirinic Scaramanji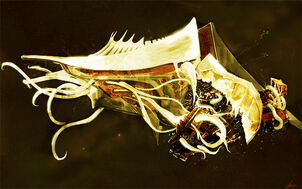 Since portions of WGT's storyline concerned public events, a number of other characters were involved in the storyline without being part of the investigation.
Threads
(work in progress!)
(More to come!)
Ad blocker interference detected!
Wikia is a free-to-use site that makes money from advertising. We have a modified experience for viewers using ad blockers

Wikia is not accessible if you've made further modifications. Remove the custom ad blocker rule(s) and the page will load as expected.