Max The Maverick (Maxentius Vallario)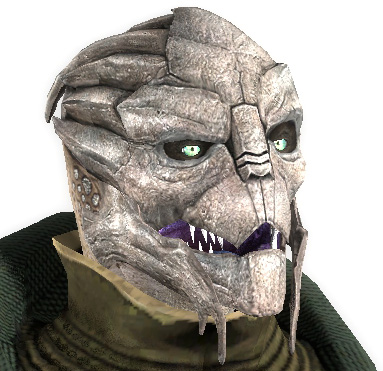 Name
Maxentius "Max" Vallario
Species
Turian
Age
47
Date of Birth
2141
Homeworld
The Citadel
Occupation
Politician (formerly Fighter Pilot)
Location
The Citadel
Marital Status
Single
Relations
Unknown
Affiliations
Unknown
Character Status
Active
Assemblyman Maxentius "Max" Vallario, also known by his extranet handle Max_The_Maverick, is a turian politician currently serving in the Citadel Assembly as the representative of District 69B in Tayseri Ward. Previously a fighter pilot for the Turian Fleet, Vallario made his entry into Citadel politics in the midst of the station's leadership vacuum following The Reaper War, being swept to victory in the Special Elections of 2187. Now Vallario actively seeks to make a name for himself as an up-and-comer in Citadel politics, and utilize his new position as an elected official as a launchpad for the rest of his political career.
In short: He's a raging bare-face (both literally and figuratively).
Threads
Howdy, Potential Voters: Reaching out to CDN.
Victory!: Max announces that he's won the election.
It's Official!: Max is sworn in.
A Special Extranet Announcement: The Assemblyman addresses the ward.
Clusterfrak: Max's office receives a call from WavesHaveBroken (Laykalar). Politeness judo follows, as they try to get rid of the eager hanar.
A Very Special Extranet Event: Another Max broadcast, this time about station security.
The High Pressure Zone: Appearance on a talk show, with your host, Bokel Narr.
Disaster Waiting to Happen: With Turul on the Citadel during Bliss Festival. Turul thinks Max can model the historic figure Vibius.
An Appearance At The Charity Dinner: Max makes a new contact or two at the Leaving the Ducts dinner.
Tired of crooked lawmakers?: A political rival emerges, from somewhere unlikely.
A Matter of Grave Urgency: Campaign issues.
Let The Games Begin: A more intimate dinner and business, with one of those contacts from the dinner.
Exchange With The Ice Maid: This new rival can't be that much trouble, surely?
Buzzsaw concession: A rival drops out.
Vote Vallario!: New year, new campaign.
A Question, Dear Voters: What matters the most to you when you cast your ballot?
Buzzsaw's Funeral: Following the apparent death of his former rival, Max puts in an appearance.